Facebook Messenger bots continue to grow popularity since 2015.
Since then, almost every tech blog and podcast published headlines about Messenger bots being the future of business to customer communication and, they weren't wrong.
Messenger bots become the standard of user communication because they're frictionless and instantaneous.
What is a Facebook Messenger Bot?
A Facebook Messenger bot is a chatbot that integrates directly within the Messenger platform and allows for direct communication with the shoppers, it allows customer to:
– buy/order products via messenger
– check order status
– check FAQ
Chatbot help you to automate many customer service requests on messenger at the same time.
Step 1
Determinate the purpose of the chatbot, based on what you sell.
Why do people start a conversation with your brand? What do people usually ask when they message your Facebook page?
Is there an opportunity to use your bot to better educate your market and sell your products?
Step 2 
Create your free account on ChatMyBot.com. You will need a Facebook page to grant us access to your page and create possibility to integrate chatbot.
Step 3
Integrate your chatbot with your Facebook Page.
Step 4
Create a conversation story (scenario) or select one of ready to use that we prepared for you.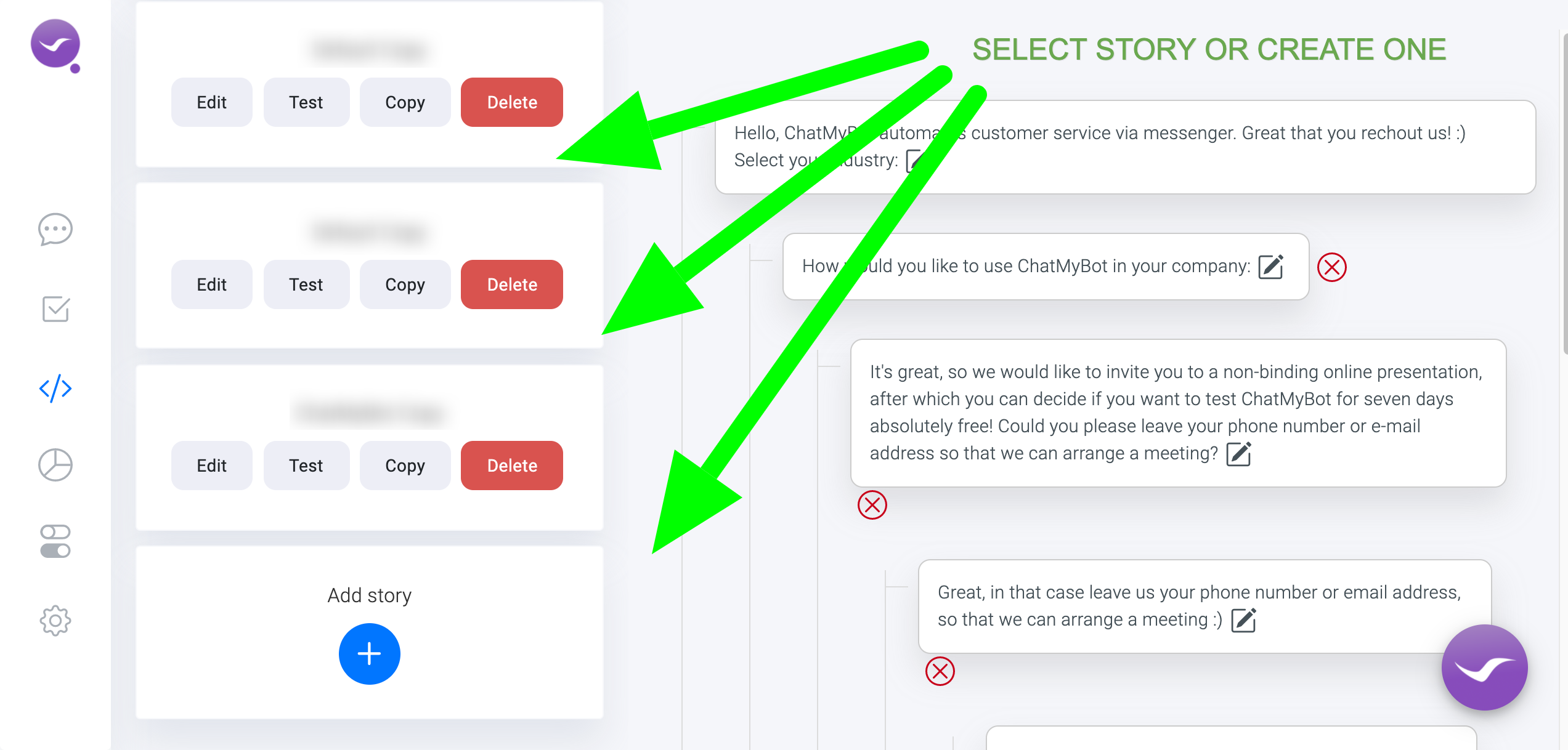 Step 5
Create an interaction or edit one. Interaction in ChatMyBot is a user-bot interaction where you can define an input for chatbot reply. That input can be keywords or full sentences. Define also a chatbot reply to user input.
Click on interaction or add one by clicking on "+" icon.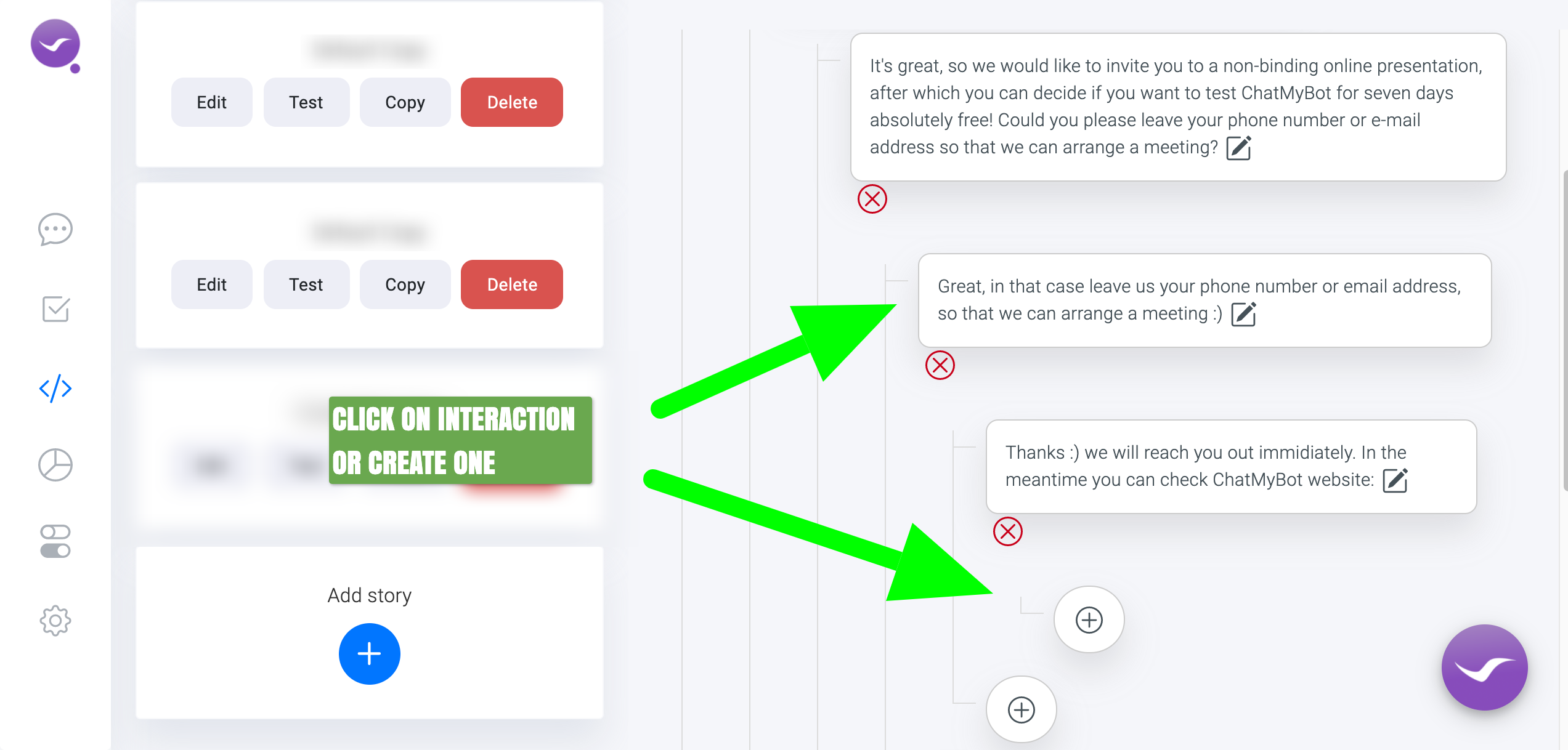 Edit user input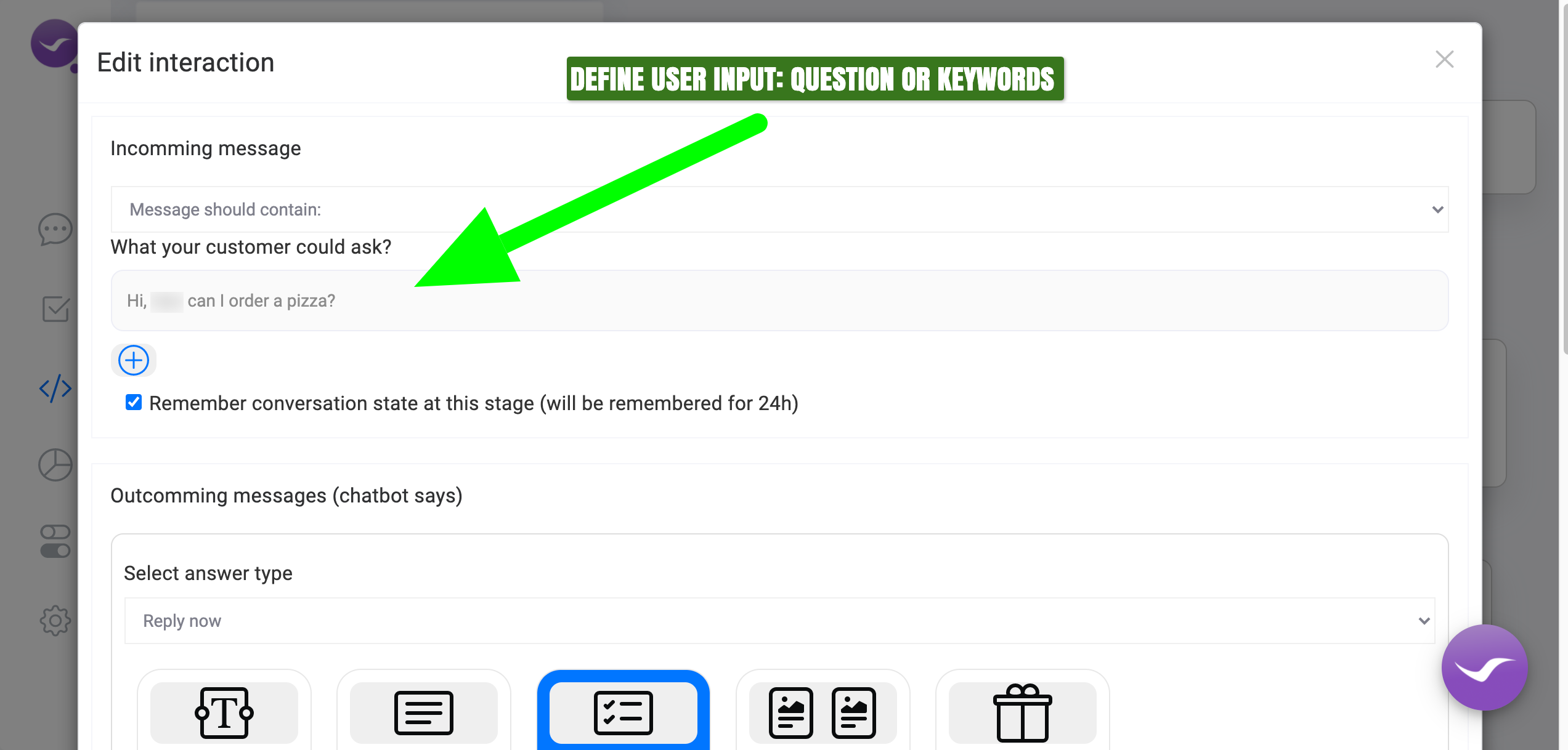 Edit chatbot reply to that input. You can define several types of replies, simple text, quick replies, text and buttons, cards (image, text, buttons) and promotion code.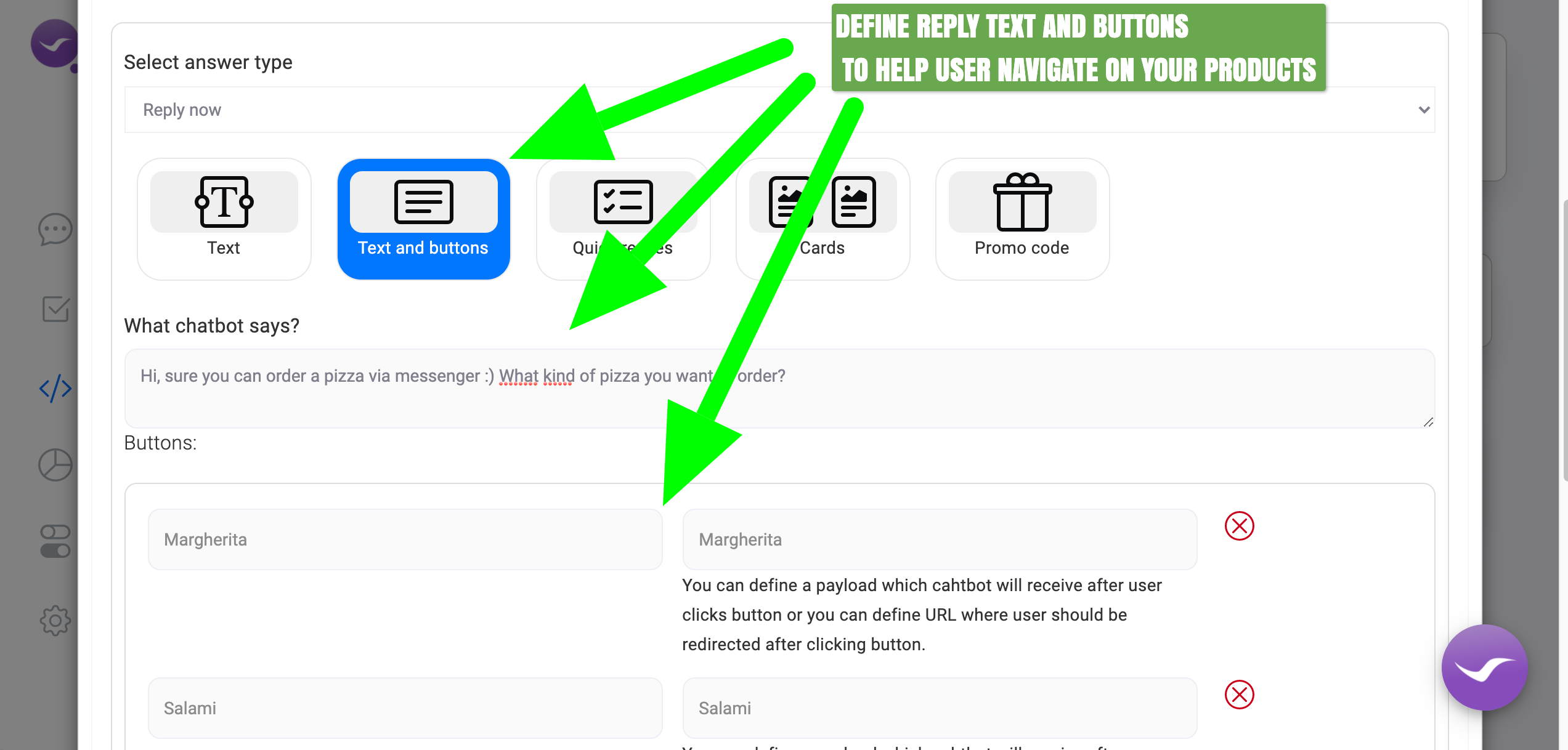 That's it. Your chatbot is ready to work.